Prominent Black British Figures
"If you know your history, then you would know where you coming from, then you wouldn't have to ask me, who the heck do I think I am."

Bob Marley
This week marks the end of Black History Month here in the UK. Initially I wasn't too bothered about writing a blog to mark the occasion, not because I don't like Black History Month but because:
I didn't want our audience to feel tired hearing about the Black experience as it has been a high profile topic of conversation in the last couple of years due to the death of George Floyd and #BlackLivesMatter
Because people tend to dwell on Black history from slavery and then skip to the Civil Rights Movement, when there have been prominent figures in history of Black decent that often get forgotten about
Even before slavery were all of the achievements of Ancient Egypt that often get overshadowed by the civilizations that came later and built on what they had started. Or even the fact that Ethiopia managed to stay free from long term colonialism for the majority of history. Better still the fact that many Black men enlisted to help Britain in both World Wars (and many before them) and helped us win, but are never acknowledged in the history books. There are even stories of Black British Tudors that historians have only recently uncovered.
Then I realised in actual fact, rather than not marking Black History Month this year, what I should do is shine a light on those Black British figures who, against all odds have been successful and broken those glass ceilings, so that those like me, can have the freedoms we enjoy and take for granted, now, to pave the way for those Black boys and girls of the future.
Olaudah Equiano published one of the earliest and most compelling arguments against slavery. Born in Nigeria around 1745, he spent eight years as a slave before he bought his freedom and settled in the UK.
Here, he published his autobiography, The Interesting Narrative of the Life of Olaudah Equiano; or, Gustavus Vassa, the African, Written by Himself.
His book was so popular that it sold out immediately and ran through nine English editions.
He's widely regarded as the pioneer of the slave narrative and a prominent abolitionist.
Sadly, he died in 1797, meaning he didn't live to see slavery abolished.
Born in 1805, Mary Seacole spent her early years in Jamaica. Her father was a white Scottish army officer, while her mother was Black.
Her mother was a traditional healer. Seacole inherited this passion early on and became her mother's student.
In 1821, she began to travel the world, learning more about medicine wherever she went. When in England she asked to be an army nurse to wounded British soldiers in Crimea.
The War Office refused her request but regardless of this, she funded her own trip and set up the British Hotel; a place of respite for sick soldiers. She also nursed the wounded on the battlefield.
The soldiers dubbed her 'Mother Seacole' and back in Britain, her popularity rivalled Florence Nightingale.
In 1888, Walter Tull was born in Kent to a Bajan man and English woman. Both died when he was nine so he and his brother were raised in an orphanage.
From 1908, Tull took to football and was soon signed by Clapham FC, then Tottenham Hotspur and Northampton Town.
Tull gave up his sporting career and enlisted during The First World War and had a successful career fighting in France.
In 1916, he returned to England and became the first Black person to train to be an officer.
Two years later, he was killed while leading an attack on German trenches.
Tull was recommended for a Military Cross after his death, but never received one.
Claudia Jones was born in Trinidad in 1915, but moved to the United States as a child.
A prominent feminist and communist, she was deported for her political activities in 1955.
She gained asylum in the UK, where she launched Britain's first major Black newspaper: West Indian Gazette.
Confronted by "No blacks, no dogs, no Irish" posters, Jones became a leader in the emerging Black equal rights movement.
In 1959, she helped to found Notting Hill Carnival, with the hopes that showcasing Caribbean culture and heritage would empower her community. Notting Hill Carnival is now Europe's biggest street festival.
Sir Trevor McDonald was born in Trinidad in 1939. Local media outlets didn't meet his standards, so moved to London and joined the BBC World Service as a producer.
In 1973, he became a reporter for ITN, then went on to become a presenter. During this time, Sir Trevor was one of the few Black faces in broadcast television.
He interviewed figures from Nelson Mandela to Saddam Hussein, and became the first sole presenter of the News At Ten.
In 1992, Sir Trevor received an OBE in the Queen's Honours List, followed by a knighthood in 1999.
He retired from News at Ten (for the second time) in 2008 and by then, he had received more awards than any other news broadcaster in Britain.
Former Shadow Home Secretary Dianne Abbott was born in London in 1953.
After graduating from the University of Cambridge, Abbott worked as a civil servant, a reporter and a Labour party press officer.
In 1987, Abbott decided to run as Labour's candidate for the Hackney North and Stoke Newington constituency.
She made history as the first Black woman to be elected to Parliament, and she is currently the longest-serving Black MP in the House of Commons.
Rose Hudson-Wilkin was born and raised in Jamaica. Aged 18, she travelled to the UK to train as an evangelist at the Church Army College.
She was ordained as a deacon in 1991, after initially being discouraged by the Church because she was a wife and mother.
For almost 17 years, she served as a priest in Hackney.
10 years ago, she became the first female Chaplain to the Speaker of the House of Commons, where she leads daily prayers.
Last year, Hudson-Wilkin was hired as the new bishop of Dover. She's the first Black British woman to become a bishop, though she told The Guardian she "longs for the day when we stop having firsts".
Born in 1961, Justin Fashanu began playing for Norwich City FC.
As a 19-year-old, his stunning volley against Liverpool was voted Goal of the Season in 1980, and it's still considered one of the best goals ever scored at Norwich City's home ground.
With his move to Nottingham Forest in 1981, Fashanu became the first Black footballer to command a £1 million transfer fee.
Fashanu made frontpage news after revealing in The Sun newspaper that he was gay – becoming the first openly homosexual footballer in the process. He spent the rest of his playing days being subjected to both racist and homophobic taunts.
In 1998, Fashanu took his own life after being accused of sexual assault in the US.
Malorie Blackman, was born in south London in 1962.
She began her career as a computer programmer, but eventually enjoyed astronomical success as the author of fiction for children and teenagers.
Her first published book was Not So Stupid! (1990), a book of short stories.
Since then she has written numerous books and has continuously advocated for the representation of Black children within fiction.
Blackman's most well-known books form the Noughts and Cross trilogy, which was recently adapted to a BBC television series.
In 2013, Blackman became the first Black Children's Laureate.
 Maggie Aderin-Pocock is a British Nigerian, born in 1968. is a British space scientist and science educator.
She went to 13 different schools before she was 18 years old.  Diagnosed with dyslexia at the age of eight, young Maggie started out hating school. "It didn't agree with me…"
But Maggie has since designed a host of space instruments, is an honorary research associate of University College London's Department of Physics and Astronomy and now presents the Sky at Night
She
In 2020 she was awarded the Institute of Physics William Thomson, Lord Kelvin Medal[2] and Prize for her public engagement in physics. She is the first African woman to win a gold medal in the Physics News Award. She has also earned the title of the president-elect of the British Science Association.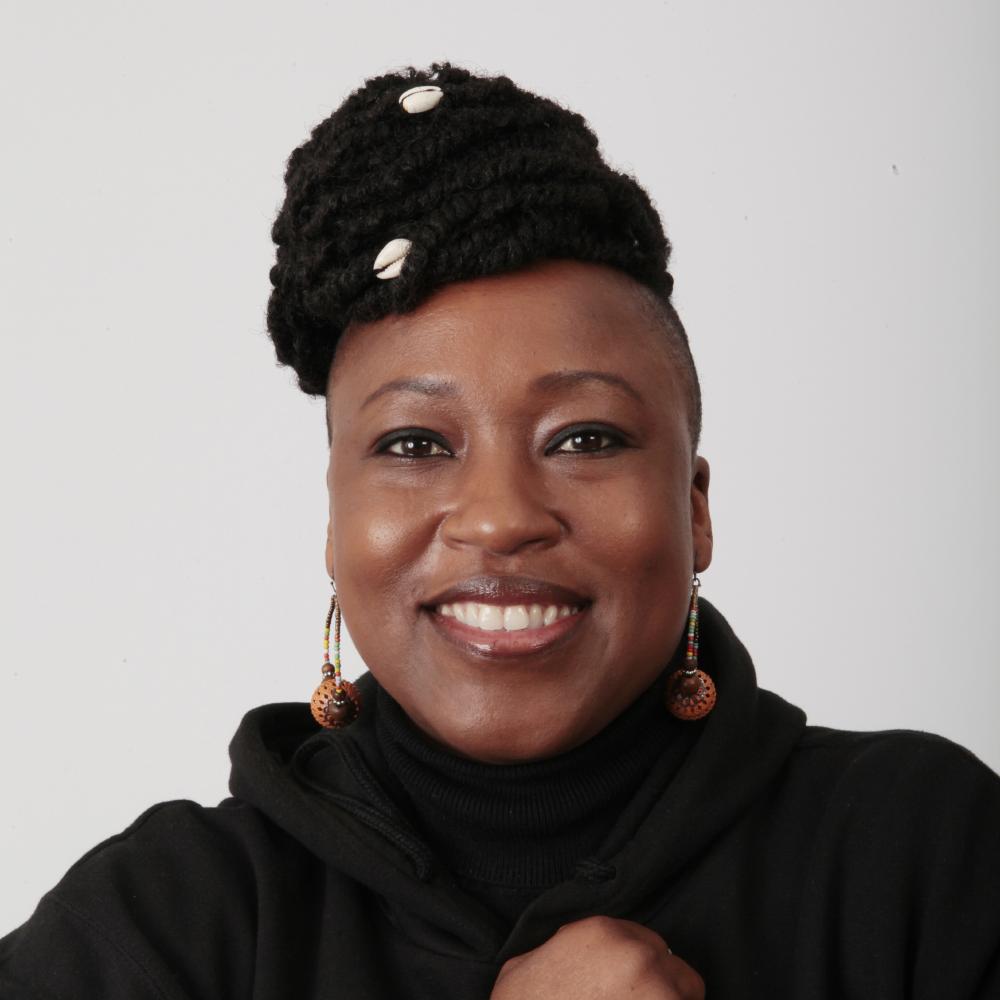 Born in 1975 Shola Mos-Shogbamimu is a British Nigerian political & women's rights activist.
She taught intersectional feminism to female refugees and asylum seekers, scrutinizes government policies from a gender and diversity inclusion perspective, co-organises women's marches and social campaigns. She is also a New York Attorney and Solicitor of England & Wales with broad expertise in the financial services industry, writer, public speaker and political commentator featured in mainstream media.
She founded the Women in Leadership publication as a platform to drive positive change on topical issues that impact women globally through inspiring personal leadership journeys; and established She@LawTalks to promote women & BAME leadership in the legal profession through universities and secondary schools.
Her debut book, This is Why I Resist, was described in The Telegraph as "an unapologetic declaration that Black identity will no longer be defined by white supremacy, and an unfettered call to action to revolutionise the narrative around the Black experience in our day-to-day lives."
Lewis Hamilton was born Stevenage, Hertfordshire in 1985. He began his driving career aged eight and won the British Kart Championship when he was ten.
Five years later, he became the youngest-ever driver to be ranked number one in the sport.
Hamilton joined McLaren F1 in 2007 – racing for the team had been a childhood goal of his.
The following year, Hamilton won his first F1 world drivers' championship, becoming the first Black driver to capture the title.
Hamilton currently holds six Formula One world titles and is in striking range of Michael Schumacher's record collection of seven.
He started work on setting up The Hamilton Commission after the 2019 F1 season, when he noticed the lack of ethnic minorities in photos taken by the teams. He says helping motorsport become more diverse will be "the most valuable" thing he has achieved in his career.
So there you have it, our British History didn't start with Slavery and end with the Civil Rights Movement. In fact we have been here since Roman Britain and have been both enslaved and free in that time. But the key thing is that we have been making positive marks on history and continue to do so. This is part of the reason why I am #ProudToBe, and pray that more of us can be proud of who we are, no matter our race, religion or social status.
"From one man God made every nation of the human race, that they should inhabit the whole earth"

Acts 17:26